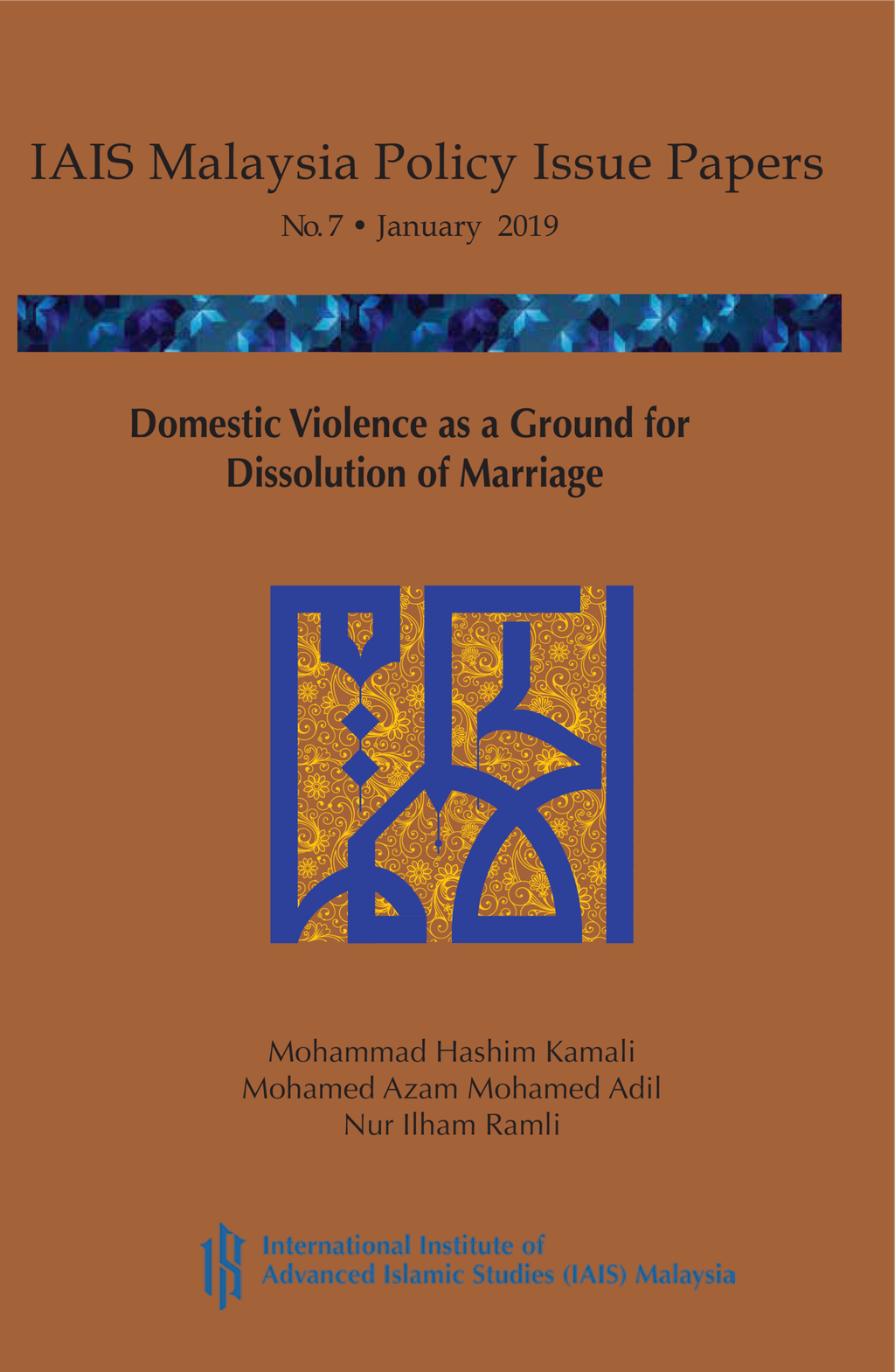 PIP 7: Domestic Violence as a Ground for Dissolution of Marriage
PREFACE
Domestic violence remains a complicated human rights issue for the Muslim community. Part of this is due to the misunderstanding engendered by the permissibility of light beating in the Qur'an. The misinterpretation of verse 34 of Surah al-Nisa' has resulted in many erroneous claims that husbands can beat their wives with impunity. Adding to this predicament is the insufficiency of existing Quranic commentaries that reflect the elaborate and balanced prescription of the divine text in a marital dispute.
While the Islamic scholarship is unambiguous in its firm opposition against any forms of domestic violence, several pertinent questions remain to be answered: Will the criminalisation of domestic violence in the modern sense contradict with the teachings of Islam? What does 'light beating' mean in shariah, and how is it described as the "last resort"? Considering today's comprehensive framework on domestic violence, should Muslims ponder into the possibility of restricting any forms of physical discipline between spouses, notwithstanding how prudent or light the beating is?
As the number of Muslim wives falling victim to domestic violence increases, it is interesting to explore how Islamic family laws can tackle the issue and provide adequate protection and remedy. The conventional understanding of 'spousal disobedience' (nushuz) must be expanded and enhanced, beyond its current preoccupation with the wife. Under the concept of harm (dharar), there are many avenues where Islamic family law can address instances of nushuz committed by the husband. This includes the failure to uphold marriage responsibilities, provide essential maintenance (nafakah), being absent from home for more than four months, or the inability to fulfil the wife's sexual needs. In shariah law, these are legitimate grounds for divorce petitions (under fasakh or ta'liq), and a means of protection for the wife.
This policy research takes a closer look at existing laws in light of actual reports on domestic violence and abuse, for reform and improvement purposes. In this regard, the Moroccan Mudawwanah 2004 is a good legal reference for Muslim countries. Similarly, the Indonesian Marriage Act 1974 is exemplary in its inclusion of "habitual assault" under its provisions.
Mohammad Hashim Kamali
Mohamed Azam Mohamed Adil
Nur Ilham Ramli
January 2019
NOTICE
For other inquiries, please contact (call or Whatsapp) Mr Muhaimin at 013 566 9412.
---