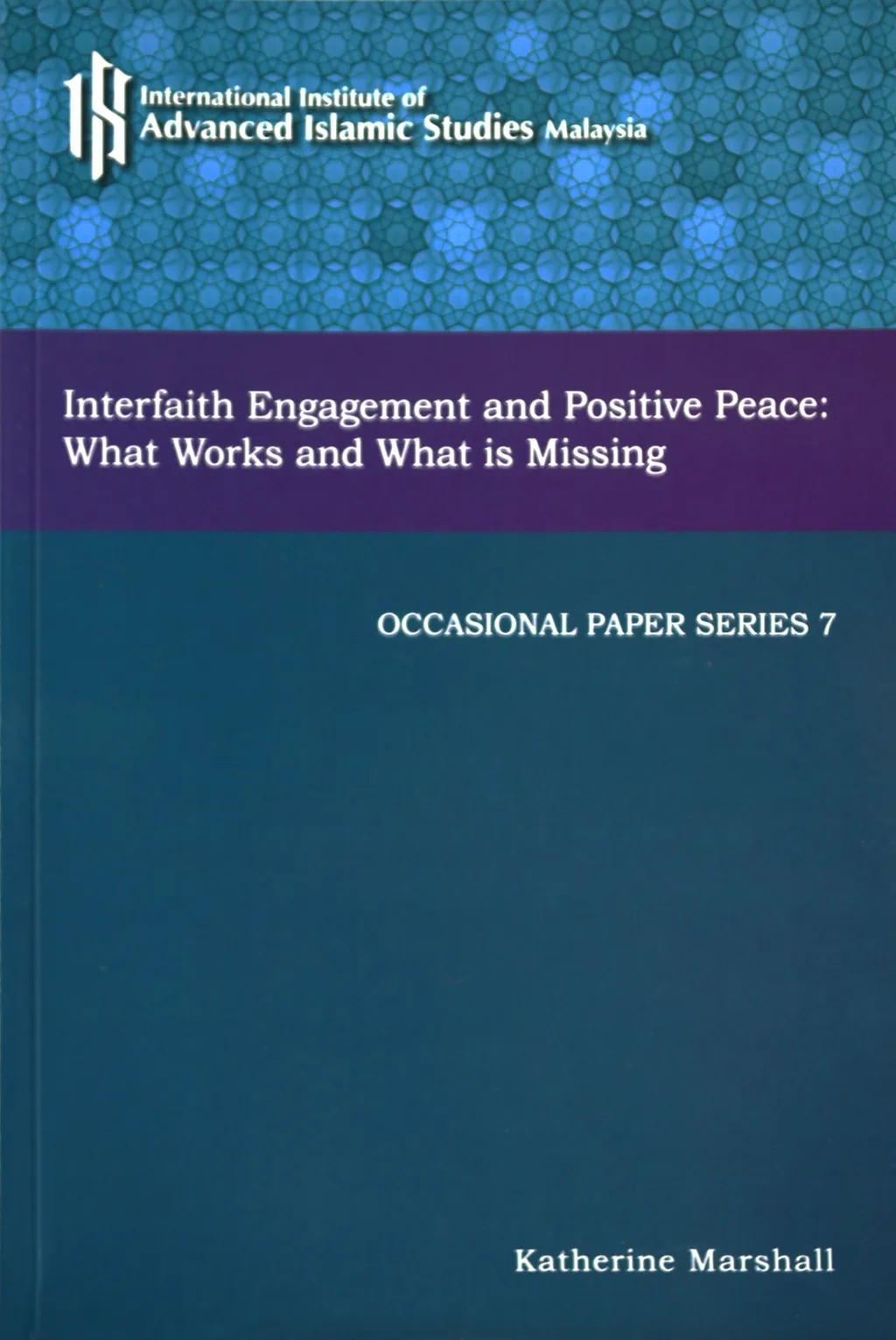 Occasional Paper Series 7: Interfaith Engagement and Positive Peace: What Works and What is Missing
Author: Katherine Marshall
Kuala Lumpur: International Institute of Advanced Islamic Studies (IAIS) Malaysia, 2013
viii + 46
ISBN: 978-967-10065-5-9
About the Author
Katherine Marshall is a Senior Fellow at the Berkley Center for Religion, Peace, and World Affairs, Washington DC, United States, where she leads the Center's program on Religion and Global Development.
This Volume
The issues that interfaith engagement can address are of enormous human significance. Ignorance and fear are tinder for conflict, as religious illiteracy is widespread, even among faithful worshipers of various faiths. In her presentation, Katherine Marshall emphasises knowledge as the main linking thread when trying to do dialogue between different religions and civilisations.
Disclaimer:
During this Recovery Movement Control Order (RMCO) until 31 August 2020, we are offering 20% and special prices for all our books. Do not worry, we are still posting your books during this RMCO period. We Please purchase at your own convenience.
If you have no idea what to do while staying at home, the best thing to do is to read books!
---