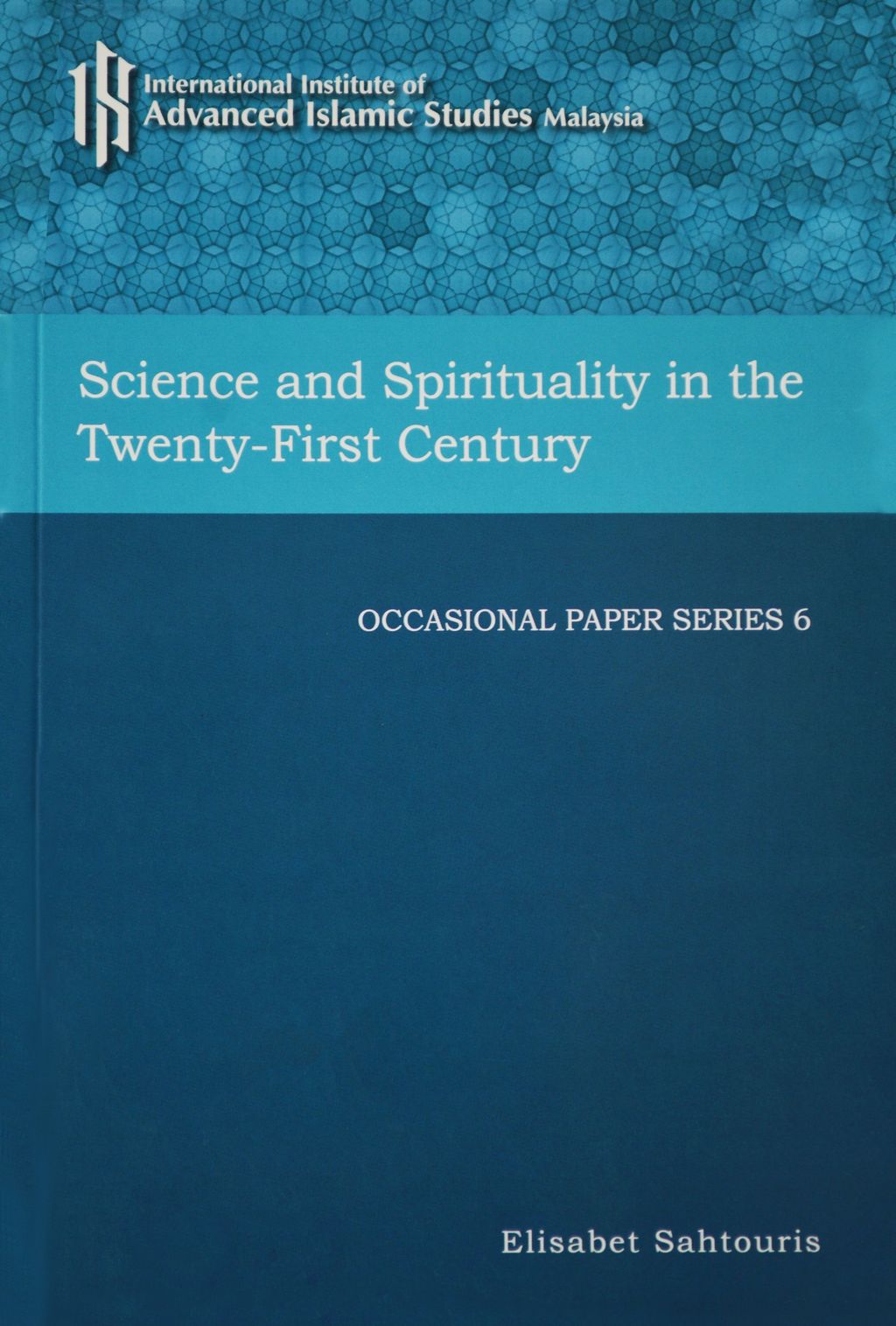 OPS 6: Science and Spirituality in the Twenty-First Century
Author: Elisabet Sahtouris
Kuala Lumpur: International Institute of Advanced Islamic Studies (IAIS) Malaysia, 2013
ix + 58 pages
ISBN: 978-967-10065-6-6
About the Author
Dr Elisabet Sahtouris is an evolutionary biologist, futurist, author, and consultant to organisations. In her unique approach, called 'Living Systems Design', she applies the principles of biology and evolution to organisational development so that organisations may become more functional, healthy 'living systems', with increased resilience, stability, and cooperation. She is one of a select group of scientists rethinking the classic, mechanistic view of the universe. Her particular goal is to create sustainable health and well-being for humanity within the larger living systems of Earth.
This Volume
Combined in this volume are the transcripts of two lectures, which Dr Sahtouris has delivered during her 2008 visit to Malaysia: "Science and Spirituality in the Twenty-First Century: Is Integration Possible?" was held at IAIS Malaysia on 3 December 2008, and "Evolution Biology and Globalisation: A Dialogue," which she presented on 5 December 2008 at the Centre for Civilisational Dialogue, University of Malaya, Kuala Lumpur.
NOTICE
For other inquiries, please contact (call or Whatsapp) Mr Muhaimin at 013 566 9412.
---