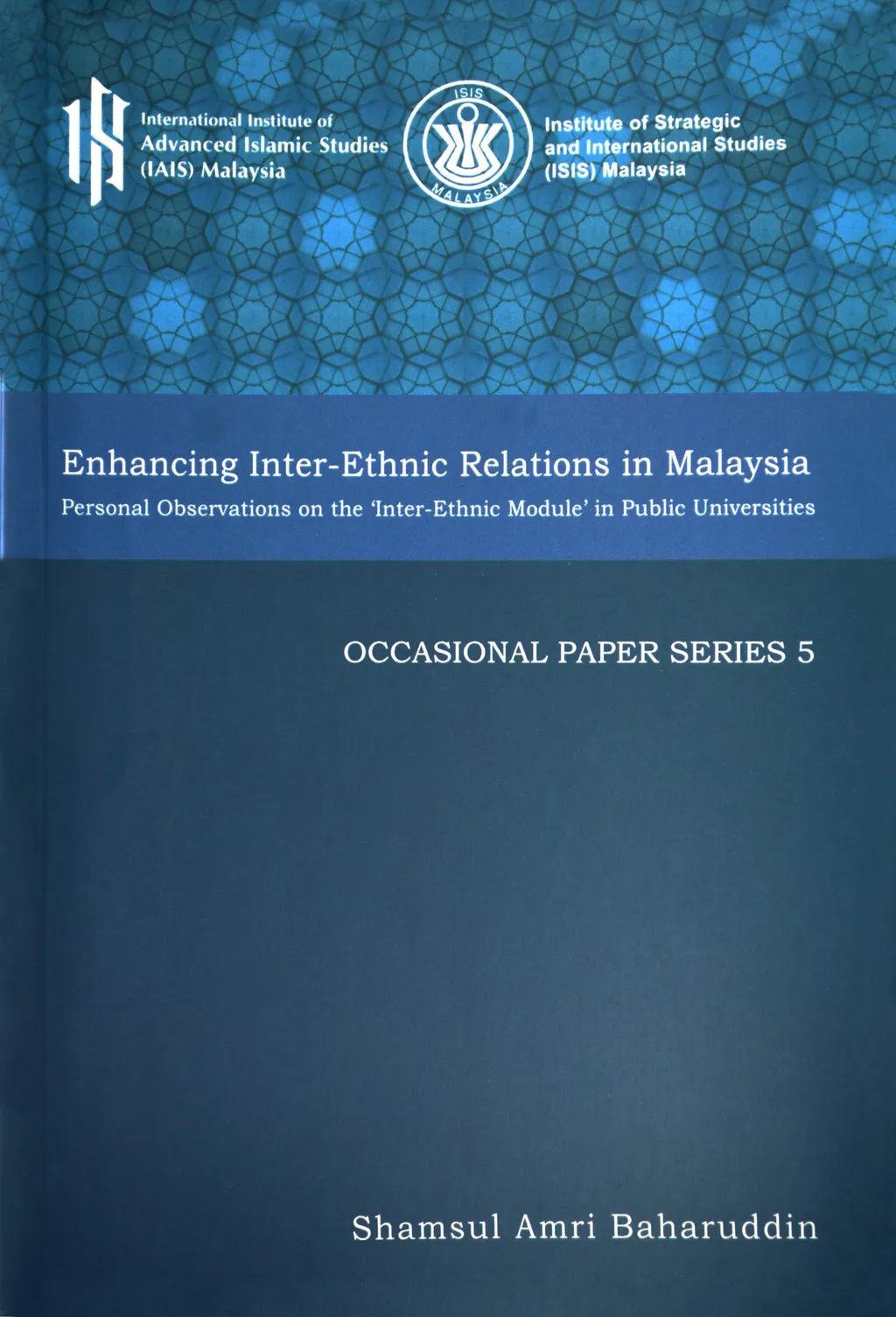 Occasional Paper Series 5: Enhancing Inter-Ethnic Relations in Malaysia
Professor Datuk Dr Shamsul Amri is one of Malaysia's most well-known sociologists. He is the Founding Director of the Institute of Ethnic Studies at Universiti Kebangsaan Malaysia (UKM), at Bangi, Selengor, Malaysia. Among his numerous publications is his award-winning book From British to Bumiputera Rule (Singapore: ISEAS, 1986).

This Volume
In the last quarter of 2004, the Malaysian Cabinet decided to introduce a compulsory course on 'interethnic relations' at the university-level with the objective of raising awareness and understanding on the nature and state of ethnic relations in Malaysia amongst the university students from all faculties and programs. This volume offers personal and, at times, outspoken observations by a notable Malaysian sociologist – the General Editor of the 'interethnic relations module' – as to the state of current interethnic relations in Malaysia.
Disclaimer:
During this Recovery Movement Control Order (RMCO) until 31 August 2020, we are offering 20% and special prices for all our books. Do not worry, we are still posting your books during this RMCO period. We Please purchase at your own convenience.
If you have no idea what to do while staying at home, the best thing to do is to read books!
---