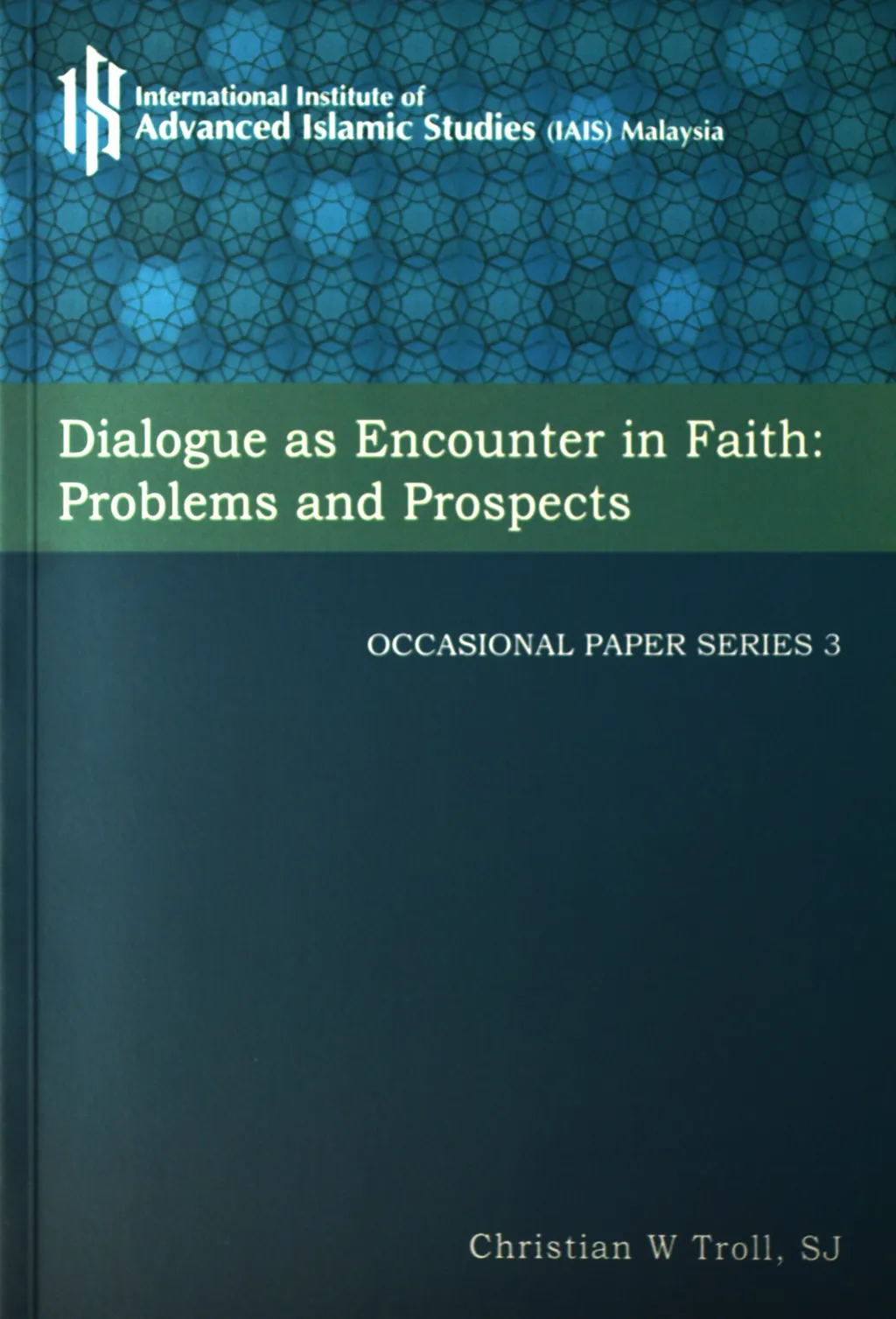 Occasional Paper Series 3: Dialogue as Encounter in Faith: Problems and Prospects
Professor Dr Christian W Troll SJ, one of Germany's leading scholars on Christian-Muslim relations, is Honorary Professor of the Philosophical-Theological University of Sankt Georgen in Frankfurt am Main. From 1993-2005, he was a member of the sub-commission for Catholic-Muslim relations, which is part of the Pontifical Council for Inter-Religious Dialogue (PCID). Since 1999, he has been a member of the German Bishops Conference's sub-commission for inter-religious dialogue. His latest book is entitled Dialogue and Difference. Clarity in Christian Muslim Relations (Maryknoll NY: Orbis, 2009).

This Volume
Professor Troll presents two essays on contemporary interfaith issues. The first piece, Dialogue as Encounter in Faith: Problems and Prospects, tries to make out what elements are shared by Christianity and Islam and where they differ from each other. Troll argues that in order to enter into a meaningful dialogue it would be necessary to mark out and understand differences not only in theology but also in worldview. The second piece, Aspects of Contemporary Christian-Muslim Relations: Lessons from Germany, addresses practical issues of this dialogue.
Disclaimer:
During this Recovery Movement Control Order (RMCO) until 31 August 2020, we are offering 20% and special prices for all our books. Do not worry, we are still posting your books during this RMCO period. We Please purchase at your own convenience.
If you have no idea what to do while staying at home, the best thing to do is to read books!
---