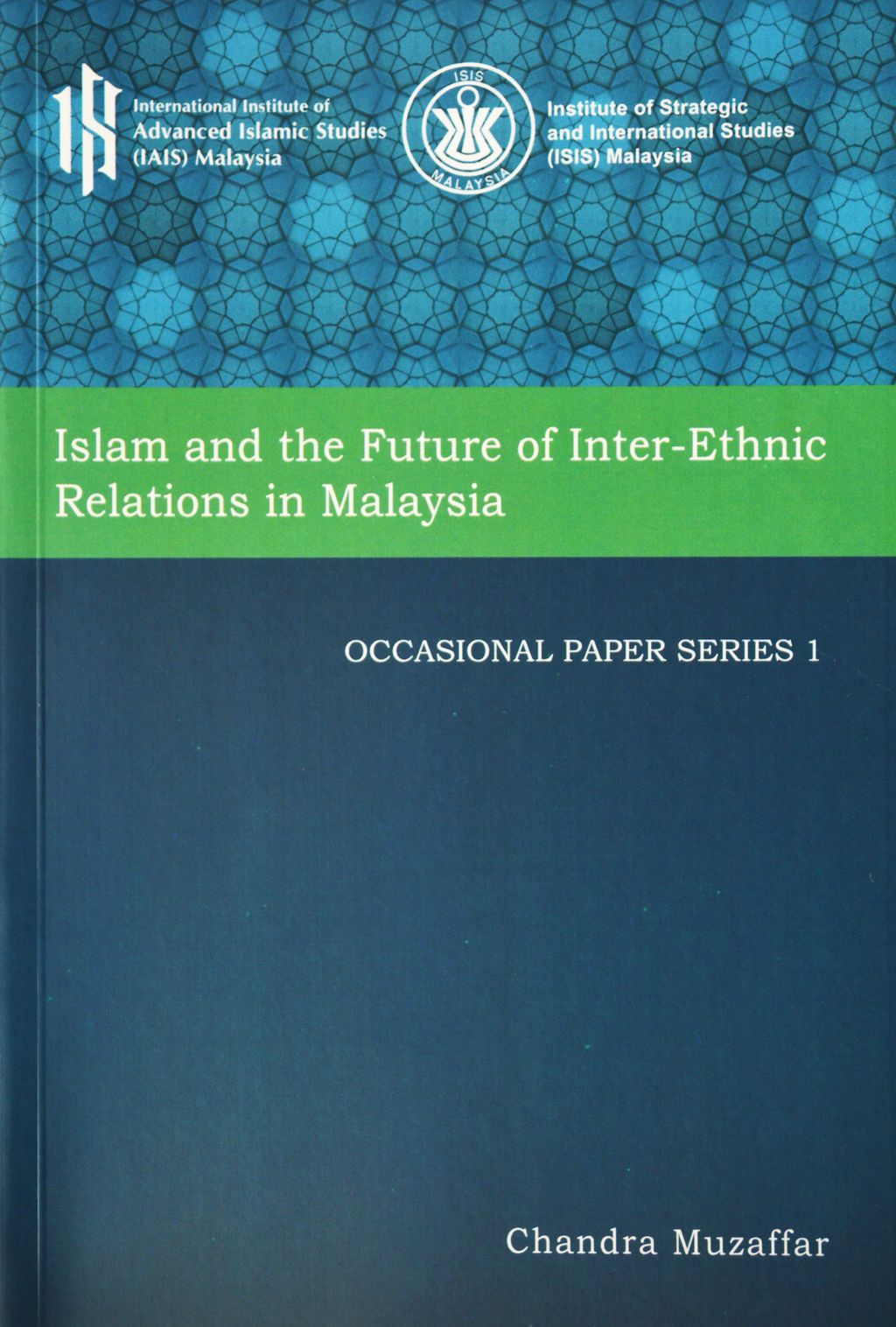 OPS 1: Islam and The Future of Inter-Ethnic Relations in Malaysia
Dr Chandra Muzaffar is considered a symbol of intellectual activism. He is the President of the International Movement for a Just World (JUST), a human rights advocacy NGO in Malaysia that "seeks to raise public consciousness on the moral and intellectual basis of global justice." Prior to his work with JUST, Muzaffar founded a multiethnic reform coalition, Aliran Kesedaran Negara (National Consciousness Movement), which aimed at raising awareness for issues surrounding ethnic relations in Malaysia. A political scientist, Dr Muzaffar's academic works have focused largely on the issues of civilisational dialogue and the crossroads between religion and human rights. It was in pursuit of these goals that Dr Muzaffar served as the first director of the Centre for Civilisational Dialogue at the University of Malaya in Kuala Lumpur. He has published hundreds of journal articles on Malaysian politics and international relations and 18 books, among them Human Rights and the New World Order (George Town, Penang: JUST, 1993) and Muslims, Dialogue, Terror (Petaling Jaya, Selangor: JUST, 2003). He is also the recipient of the Harry J. Benda Prize for distinguished scholarship on Southeast Asia from the Association of Asian Studies of North America. He also sits on the board of a number of other international NGOs concerned with social justice and civilisational dialogue.
NOTICE
For other inquiries, please contact (call or Whatsapp) Mr Muhaimin at 013 566 9412.
---