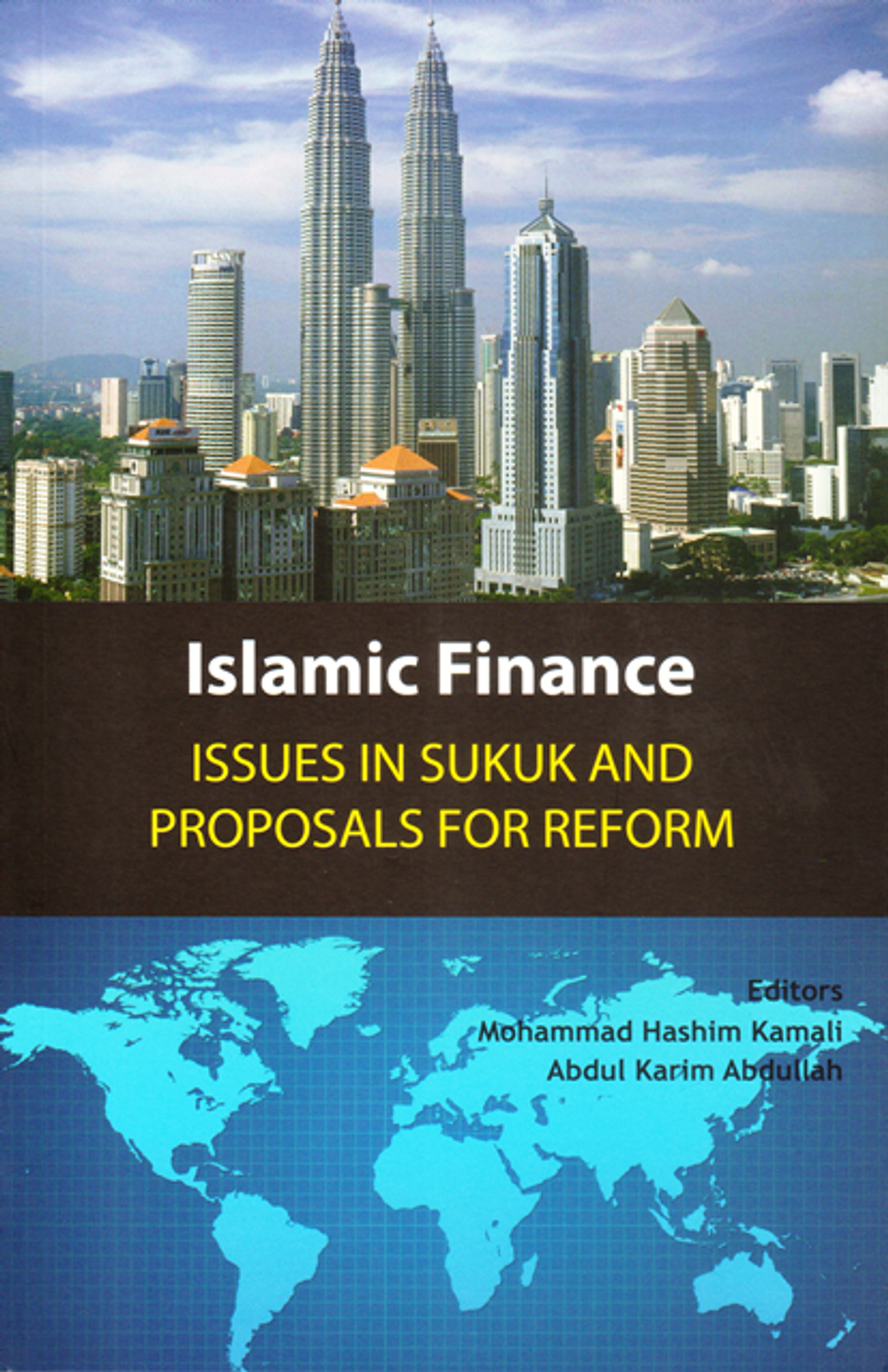 Islamic Finance: Issues in Sukuk and Proposals for Reform
Editors: Mohammad Hashim kamali and Abdul Karim Abdullah
Publishers: International Institute of Advanced Islamic Studies (IAIS) Malaysia & The Islamic Foundation, Markfield, UK
Pages: 196 pages
Captions:
This collection of essays brings together leading scholars and practitioners to discuss contemporary issues in the rapidly-expanding sukuk market, and debates the challenges facing it since the 2008 financial crises and a number of high profile sukuk defaults. It looks in particular at issues of Shariah compliance, the issue of replication in Islamic finance, the need to have a true sale in the asset securitization process, and the issue of sukuk defaults. It is highly recommended for practitioners, scholars and students of Islamic finance. The contributors are Abdul Karim Abdullah, Mohammed Imad Ali, Muhammad Al-Bashir Muhammad Al-Amine, Rafe Haneef, Mohammad Hashim Kamali, Nermin Klopic, Raja The Maimunah, Faizal Ahmad Manjoo, Abbas Mirakhor, Sirajulhaq Hilal Yasini and Sheila Ainon Yussof.

"The papers in this volume contributed by scholars and practitioners demonstrate that Shariah compliance in sukuk structuring remains a challenge. They also remind us of the need to resolve the issue of overlapping jurisdictions that govern sukuk under the common law and the Shariah. This book will be of interest to members of the legal profession, especially in the corporate sector, and in Islamic banking and finance" - Tun Abdul Hamid Mohamad (former Chief Justice of Malaysia).
Disclaimer:
During this Recovery Movement Control Order (RMCO) until 31 March 2021, we are offering 20% and special prices for all our books. Do not worry, we are still posting your books during this RMCO period. We Please purchase at your own convenience.
If you have no idea what to do while staying at home, the best thing to do is to read books!
NOTICE
For other inquiries, please contact (call or Whatsapp) Mr Muhaimin at 013 566 9412.
---