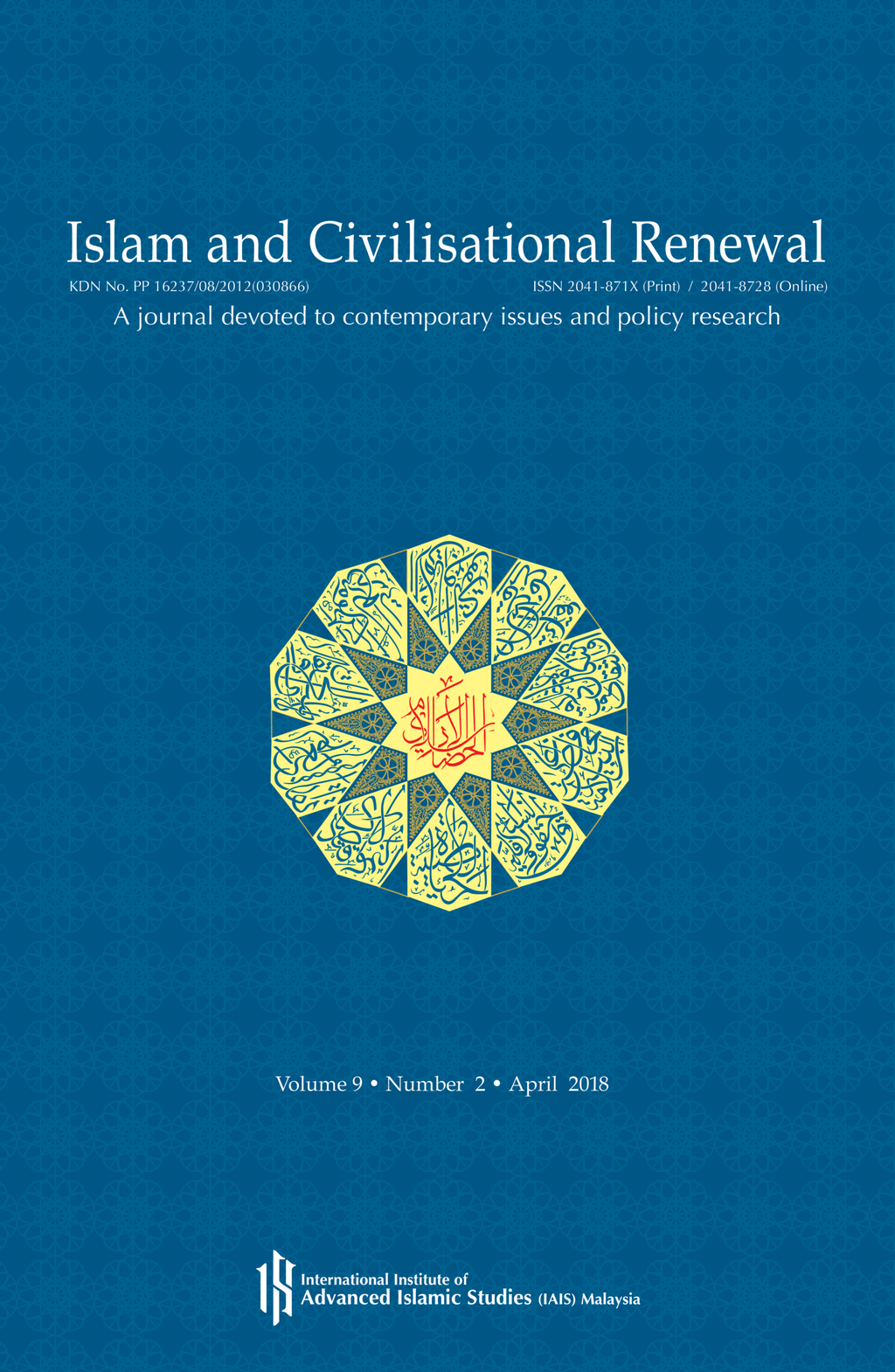 50% Off
Islam and Civilisational Renewal (ICR) Journal Vol. 9 No. 2 (April 2018)
Islam and Civilisational Renewal (ICR) is an international peer-reviewed journal published quarterly by IAIS Malaysia in Kuala Lumpur. It carries articles, book reviews and viewpoints on civilisational renewal and aims to promote advanced research on the contribution of Muslims to science and culture. This issue covers:
Articles
1. "Considering Maalat as an Approach to Applying Maslahah in Reality" by Muhammad Shahrul Ifwat bin Ishak
2. "The Historical Study of Scripture – Historians and Believers, Issues and Implications" by Tanveer Azmat
3. "Scientific Cosmology and Religious or Theological Cosmology from an Islamic Perspective" by Md Sabbir Hossain
4. "Adoption under Islamic Law: Correcting Misconceptions" by Abdulraheem Abdulwahid Yusuph
5. "Riba Dalam Insurans Konvensional: Sejauhmana Konsep Takaful Berperanan Menanganinya?" by Asyraf Wajdi Dusuki, Mohammad Mahbubi Ali
Viewpoints
6. "The Value of Islamic Guidance for Corporate Governance" by Kurt Lieberman

7. "Halal Supply Chain Certification: The Next Frontier in Halal Certification?" by Marco Tieman

8. "Big Data for the Environment: Opportunities and Challenges from an Islamic Perspective" by Muhammad Adha Shaleh
9. "Islamic Finance and the Issue of Unauthorised Agency" by Mohammad Mahbubi Ali, Hamzah Kamaruzaman

10. "Human Capital Development in the Age of Artificial Intelligence" by Shahino Mah Abdullah

Significant Developments, Speeches and Events
11. "Mohammad Hashim Kamali's speech at the IAIS Interfaith Refugee Day in conjunction with World Interfaith Harmony Week" by Muthanna Saari

12. "Interfaith Refugee Day and Kuala Lumpur Interfaith Declaration on the Global Refugee Crisis" by
Wan Naim Wan Mansor

13. "Kuala Lumpur Interfaith Declaration on the Global Refugee Crisis" by IAIS Malaysia

14. "Forum on Understanding the Jerusalem Contention" by Wan Naim Wan Mansor

15. "Forum on the Conflict in Kashmir" by Tengku Ahmad Hazri
NOTICE
For other inquiries, please contact (call or Whatsapp) Mr Muhaimin at 013 566 9412.
---