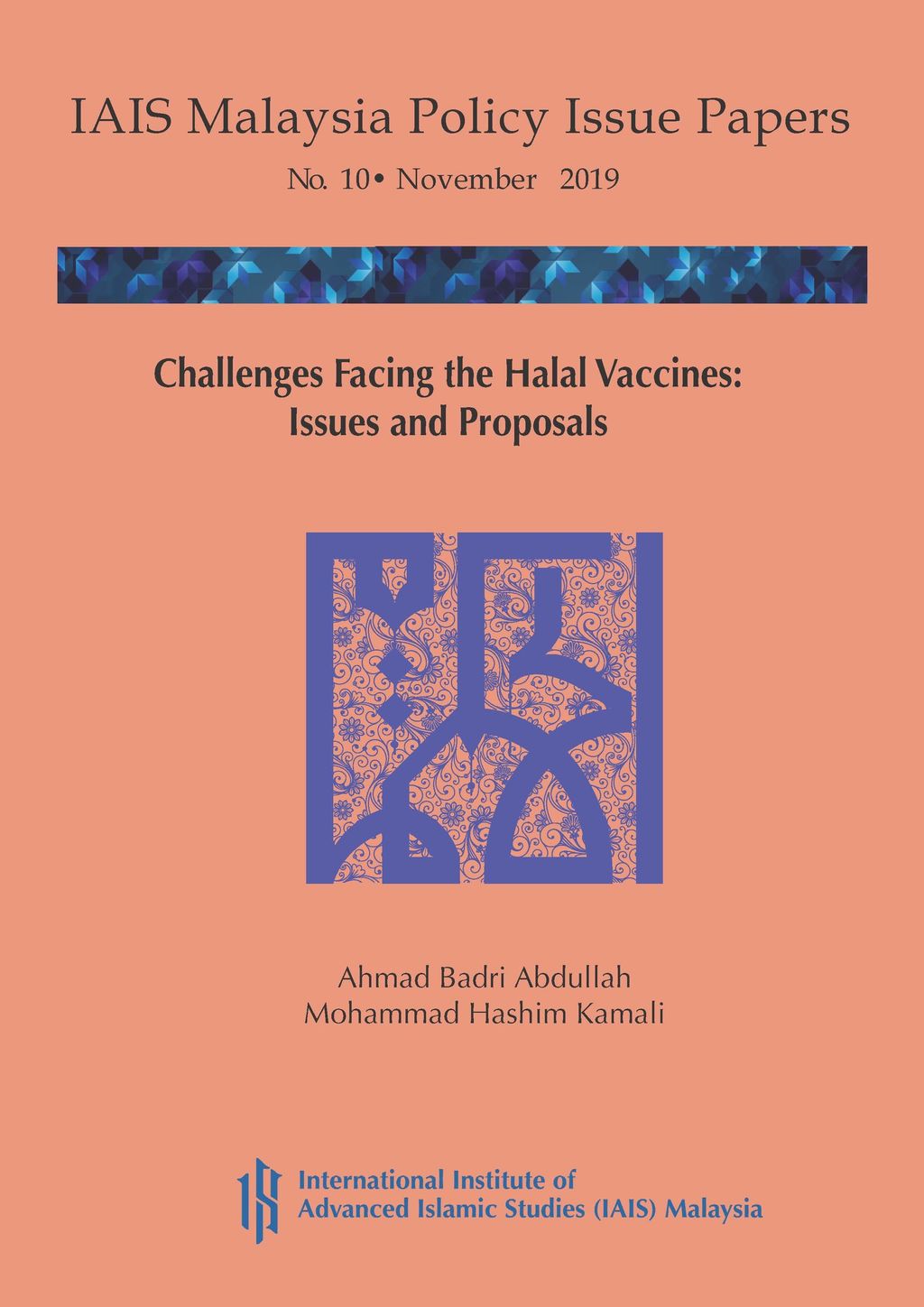 PIP 10: Challenges Facing the Halal Vaccines: Issues and Proposals
Muslim society in Malaysia have somehow become polarised and split along the line of political fragmentation, income inequalities as well as religious debates. Recently, another factor has added to this situation which is the re-emergence of hair-splitting dispute regarding vaccines and vaccination as its safety, efficacy and halal status are being suspected. Prolonged immersion in this futile debate will eventually lead to Muslim community into the further division of unhealthy discord.
There are three main reasons which lead Muslim parents to refuse to vaccinate their children. Firstly, probably the foremost reason is that most of them doubt the vaccine's halal status. Second, they are more convinced that homeopathic and traditional medicines are safer alternatives. And third, they fear the vaccine's side effects such as brain damage and autism, which have been widely circulated on social media.
In this context, the commencement of halal vaccine initiative is timely and relevant as it may provide not only a viable solution to resolve the dispute on vaccines status, but may also forge new opportunities for the halal pharmaceuticals industry. More importantly, it may somehow help in restoring public trust towards vaccination programme so as to maintain commendable herd immunity level in the country.
Nevertheless, venturing into this nascent halal vaccine project is not without some challenging issues. This research categorises the problems surrounding the halal vaccine under three main banners: legal and ethical issues, safety and manufacturing issues as well as social issues. In a nutshell, a wide range of legal, technical and social hurdles could stifle the enormous potentials of the halal vaccine initiative if they are not strategically addressed.
NOTICE
For other inquiries, please contact (call or Whatsapp) Mr Muhaimin at 013 566 9412.
---