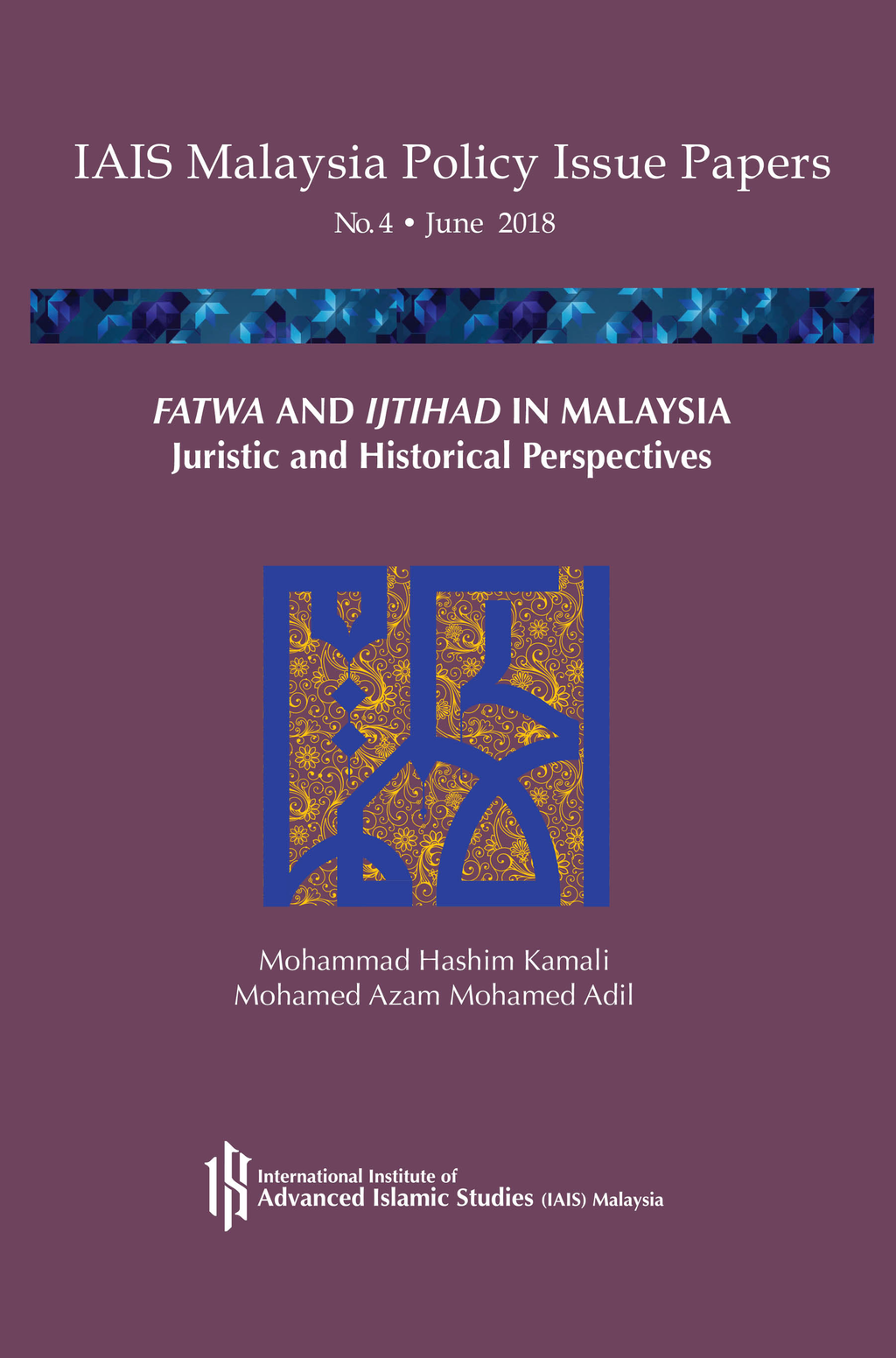 20% Off
PIP 4: Fatwa and Ijtihad in Malaysia: Juristic and Historical Perspectives
The paper is presented in two parts, one of which explores the various dimensions of fatwa and ijtihad in Islamic jurisprudence and how they are applied in Malaysia and other Muslim countries whereas part two is devoted to fatwa-related developments in Malaysia. Fatwa and ijtihad are explored together as there are many commonalities between them and the source evidence concerning the one often converge with the other. The discussion begins with a comparative note on fatwa and ijtihad and some of the ways in which they differ. Whereas ijtihad is not regulated by any statutory instrument, various Muslims countries have regulated the fatwa issuance procedures through legislation or by-laws and Malaysia has done so perhaps more than most.
Disclaimer:
During this Recovery Movement Control Order (RMCO) until 31 March 2021, we are offering 20% and special prices for all our books. Do not worry, we are still posting your books during this RMCO period. We Please purchase at your own convenience.
If you have no idea what to do while staying at home, the best thing to do is to read books!
NOTICE
Delivery will take place only on Wednesday to Friday. Orders made after 5pm will be delivered the next day. Further information will be sent through email.
For other inquiries, please contact (call or Whatsapp) Mr Muhaimin at 013 566 9412.
---